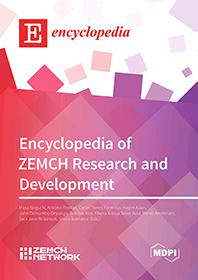 Encyclopedia of ZEMCH Research and Development
Editors:
ISBN: Pending
Expected Date of Publication:
Dec 2021
About This Volume
ZEMCH is an acronym of zero energy mass custom home that reflects socially, economically, environmentally, and humanly sustainable built environments that have been applied to developed and developing countries. Todays socio-demographic changes are leading to the emergence of non-traditional households and societal shifts are affecting housing design in regard to configuration, functionality, and ornamentation. Customisation and personalisation of the built environment can be considered as a means to help accommodate such diversity over the building's lifespan. A housee is a system of both energy and environment. Thus, it also has an impact on the consequences of climate change. The mass production of zero energy homes in the global context, may help to build a positive pathway towards changing the tide of climate change. Nevertheless, housing affordability is a prominent issue around the globe, and the volume of delivery of high-performance low-cost homes may contribute to this alleviation.
This first volume embraces these sustainable housing delivery challenges by encompassing a wide spectrum of theoretical and pragmatic design, production, communication, and marketing strategies, as well as educational attempts within the context of ZEMCH R&D activities.
Open for Submissions
To check suitability, we ask authors to submit a short abstract to Dr. Masa Noguchi (masa.noguchi@unimelb.edu.au) in advance. The Abstract Submission Deadline is 30th June 2021. The Submission Deadline for Manuscripts is 31st August 2021. You may send your abstract/manuscript now or at any time up until the deadline. Submitted papers should not be under consideration for publication elsewhere.
Please read and follow the items below:
use the Microsoft Word Template and the Manuscript Preparation Guideline to prepare your manuscript (https://www.mdpi.com/journal/encyclopedia/instructions);
2. make sure that issues regarding publication ethics, copyright, authorship, figure formats, data and references format have been appropriately considered;
3. ensure that all authors have approved the content of the submitted manuscript.
All accepted papers will be published as a collection papers in the open access journal Encyclopedia, for free reading and citation in advance of the printed book. Find more information about the collection and submit to this encyclopedia at: https://www.mdpi.com/journal/encyclopedia/special_issues/ZEMCH
Planned Papers
Title: Sustainable Architecture – What's Next?
Author: Harald Røstvik
Professor, City- and Regional Planning, Institute of Safety, Economics and Planning (ISØP), Faculty of Science and Technology, University of Stavanger, Norway

Title: Age-Friendly Built Environment
Authors: Hing-Wah Chau, Elmira Jamei
Built Environment Discipline Group, College of Engineering and Science, Institute for Sustainable Industries and Liveable Cities, Victoria University, Melbourne, Australia
Title: SEM-PLS Approach to Green Building
Authors: Nasim Aghili 1 and Mehdi Amirkhani 2
1. School of Civil Engineering and Surveying, Faculty of Health, Engineering, and Sciences, University of Southern Queensland, Australia
2. ZEMCH EXD Lab, Faculty of Architecture, Building and Planning, The University of Melbourne, Australia
Title: Domestic Environmental Experience Design
Author: Sajal Chowdhury
ZEMCH EXD Lab, Faculty of Architecture, Building and Planning, The University of Melbourne, Australia
Title: Low Cost Neighbourhood Development in Brazil
Authors: Luisa Félix Dalla Vecchia and Nirce Saffer Medvedovski
Faculty of Architecture and Urban Design, Universidade Federal de Pelotas, Brazil
Title: Solar Chimney
Authors: Haihua Zhang, Yao Tao and Long Shi
School of Engineering, RMIT University, Australia
Title: Sustainable Built Environment
Authors: Lars-Åke Mikaelsson
Mid Sweden University, Sweden
Title: Vertical Plug-in Micro-compact Housing Systems
Authors: Yee Kee Ku and Masa Noguchi
Affiliation: ZEMCH EXD Lab, Faculty of Architecture, Building and
Planning, The University of Melbourne, Australia
Title: Mass Customisation in Low Cost Housing
Authors: Carlos T. Formoso, Patrícia A. Tillmann, and Cynthia S. Hentschke
Building Innovation Research Unit (NORIE), Federal University of Rio Grande do Sul, Brazil
Title: Thermochromic Windows in Buildings
Authors: Yao Tao, Haihua Zhang, Jiyuan Tu, Long Shi
School of Engineering, RMIT University, Australia
Title: Green Buildings Rating Systems (GBRS)
Authors: Stefano Politi, Lia Marchi and Ernesto Antonini
University of Bologna, Bologna, Italy