Updated time: 13 Apr 2021
Definition: Many academics are critical of the current publishing system, but it is difficult to create a better alternative. The perspective relates to the sciences and social sciences, and discusses the primary purpose of academic journals as providing a seal of approval for perceived quality, impact, significance, and importance. The key issues considered include the role of anonymous refereeing, continuous rather than discrete frequency of publications, avoidance of time wasting, and seeking adventure. Here we give recommendations about the organization of journal articles, the roles of associate editors and referees, measuring the time frame for refereeing submitted articles in days and weeks rather than months and years, encouraging open access internet publishing, emphasizing the continuity of publishing online, academic publishing as a continuous dynamic process, and how to improve research after publication. Citations and functions thereof, such as the journal impact factor and h-index are the benchmark for evaluating the importance and impact of academic journals and published articles. Even in the very top journals, a high proportion of published articles is never cited, not even by the authors themselves. Top journal publications do not guarantee that published articles will make significant contributions, or that they will ever be highly cited. The COVID-19 world should encourage academics worldwide not only to rethink academic teaching, but also to re-evaluate key issues associated with academic journal publishing in the future.
Updated time: 22 Apr 2021
Definition: Significant architectural and historical monuments become an important point of reference for the local population, increasing their sense of security, and act as a factor shaping social identity. An effort to preserve relevant objects in a city is therefore important both for retaining its unique features and for strengthening the local community. A significant role plays here the adaptive reuse of architectural heritage, which allows for the preservation of architectural objects that are important to the local community, promoting the integrity and historical continuity of the city while restoring the objects' functional and economic value. The introduction of a new function in architectural heritage is not only an important impulse for the tangible regeneration of urban tissue, but can also help to reconstruct the image and identity of a city. The local cultural and architectural heritage plays a significant role in the process leading to the creation of positive references and elimination of negative connotations related to an economic or social crisis. These remain an important part of the history of a city and, at the same time, its significance may be reimagined and shown in a new context, that relates to the present day. As a result, artefacts of the past gain new meanings, which are subject to a different, contemporary interpretation through the prism of current needs and ideas. Objects or even groups of objects from the past are being consciously taken into consideration in the activities currently undertaken. The contemporary scale of the phenomenon and complexity of the issues concerning the adaptive reuse of architectural heritage are a consequence of the multi-faceted transformations that have taken place in recent decades in the social, cultural and economic spheres, and, consequently, the contemporary understanding of the role and significance of the architectural heritage.
Updated time: 17 Jun 2021
Definition: Additive Manufacturing (AM), also known as three-dimensional (3D) printing has emerged as a disruptive and powerful tool for industrial systems in the Industry 4.0 era by helping businesses flourish in the contemporary dynamic competitive landscape. However, their achievements and development highly rely on "take-make-waste" linear business models, which come, all too often, to the detriment of the environment. Hence, a shift to Circular Economy (CE) practices promoting the acceleration of the transition to resource-efficient systems and the minimization of environmental degradation is now more imperative than ever.
Updated time: 13 Apr 2021
Abstract: The first aircraft at the beginning of the 20th century had too weak engines to carry passengers. Air travel that time mainly took place in large airships. The first commercial flight took place on January 1st, 1914, across Tampa Bay, Florida, with one paying passenger. The first regular passenger air transport took place in Germany, between Berlin and Weimar, from 1919. The 1920s brought fast growth of passenger aviation. In 1932, the first serial production of aircraft for passenger air travel started. However, at that time, transatlantic passenger flights were still only performed by airships. Jet aircraft replaced propeller aircraft in the 1950s. Now there are eight million commercial flights every year (status: June 2011). The crew of an airplane consists of the captain, the first, second and third officer, the flight attendants, the flight engineer, the loadmaster, the pilot and the purser. About eight million people fly every day, yielding 3.1 billion passengers in air travel in 2013. Besides people and their luggage, cargo is transported, about 140,000 tons every day, which is equivalent to 50 million tons per year. There are nearly 60 million jobs in air travel; the global turnover of the airline industry is more than 700 billion USD, with about 2.6% net profit. International aviation reached a new record in 2010 with more than 30.5 million commercial flights. 35% of the total departures in 2010 took place in North America, 25% in Asia, 24% in Europe, 10% in Latin America and the Caribbean, 3% in Oceania and 3% in Africa. Fastest growth is in Asia Pacific, Latin America, the Caribbean, Africa and the Middle East. Until 2030, an increase of the number of commercial flights to 52 million is estimated.
Updated time: 13 Apr 2021
Abstract: Abstract: Purpose: The objectives of this study were to analyse certain aspects of the Board composition of Maltese listed companies (MLCs), namely Board size, independence, expertise, gender diversity and the chairperson/CEO links, and how these may be improved. Design/Approach/Methodology: The study was designed around a qualitative approach of data collection. Semi-structured interviews were conducted with seventeen participants, consisting of fourteen company secretaries of MLCs, a representative of the Maltese regulator, a corporate advisor and a corporate lawyer. Findings: The nomination and appointment process of directors in MLCs relies mainly on networking, with a tendency to continuously appoint the same tried network of directors. This creates a barrier towards new talent being introduced into boardrooms. A general disagreement also persists as to what constitutes a truly independent Board member. Practical Implications: Practical experience often supplants academic qualifications when nominating and appointing directors. Moreover, female representation on the Boards of MLCs is still lacking. Notwithstanding the fact that the importance of having separate chairperson/CEO roles is acknowledged, there is likely to be strong resistance to any law rendering this mandatory. Originality/Value: Studies relating to the composition of the Board of Directors in smaller states such as the island state of Malta are infrequent. This paper provides information that is of particular value to listed companies in smaller states and their stakeholders, including regulators and sheds more light on the priniciple of proportionailty when dealing with requirements imposed by the authorities.
Updated time: 15 Jul 2021
Definition: The international standard for asset management ISO55000 defines asset management as "coordinated activity of an organization to realize value from an asset". This standard requires establishing a Strategic Asset Management Plan (SAMP) for the organization's achievement of goals (value), which includes response strategies for identifying, assessing, and controlling any possible risks that may occur during the goal achievement process. Goals and risks are important from the view of asset management as they provide the directions for management of the asset's life-cycle and budget investment as the organization's enterprise management policies. The International Infrastructure Management Manual (IIMM), developed to reflect ISO55000, divides the types of risks into the continuity of business management, safety, politics, law, finance, and cash flow, suggesting the quantitative evaluation method in the consideration of the Probability of Failure (POF) and Consequence of Failure (COF).
Updated time: 13 Apr 2021
Definition: Systemic Banking crises are a recurrent phenomenon that affects society, and there is a need for a better understanding of the risk factors to support prudential regulation and reduce unnecessary risk intake in the financial system. This paper examines the main bank risk determinants in Latin America. The period analysed covers the timespan from 1999 to 2013, including the systemic banking crisis episodes in Argentina (2001–2003) and Uruguay (2002–2005). We apply a new data-driven comparable methodology to classify and select commercial banks from the sample.
Updated time: 25 Apr 2020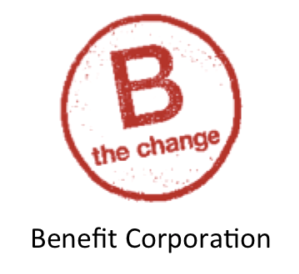 Abstract: Benefit Corporations and B Corps represent alternative models of enterprise, often referred to as hybrid companies that bridge the for-profit and not-for-profit models. In particular, such firms need to manage their dual mission, integrate social and environmental goals in their business model, and incorporate accountability mechanisms, all while scaling up and garnering the necessary resources to be economically competitive.
Updated time: 29 Oct 2020
Definition: This entry presents the results of a bibliometric analysis of supplier management. We conducted a bibliometric analysis based on 4687 papers on supplier management from 1997 to 2017. Through a comparative analysis of the four stages using Bibexcel and Ucinet6 software, this paper explores the evolution of supplier management from the theme and cluster perspectives. The results show that supplier management research has made breakthroughs in both breadth and depth. Representative research themes, such as "sustainable supply chain", "corporate social responsibility", "knowledge management", etc., have gradually penetrated into the field of supplier management. Research related to "supplier selection" and "supplier relations" have always been of the highest strategic importance, and themes in "supplier relations" cluster such as "trust" and "commitment" have gradually attracted more and more researchers' attention. The "inventory" cluster has also been a research focus, and the structural stability and maturity of the cluster have gradually improved. The "innovation" cluster is a relatively "open" cluster, and its impact on the entire research filed of supplier management has been gradually increasing. More importantly, the "sustainability" cluster is an evolving cluster, research themes related to "sustainability", such as "green supply chain", "sustainable supply chain" and "green supplier selection", will play an increasingly important role in the field of supplier management.
Updated time: 19 Jul 2021
Definition: Sustainable supply chain management (SSCM) has received much attention in the decade ending in 2020 due to an increased awareness of climate change and environmental and social issues across the globe. SSCM requires firms across a supply chain to report not only on profits but also on environmental and social performance. SSCM can be improved by utilizing big data analytics, as such, the paper investigated how big data analytics can be used to enhance SSCM practices in manufacturing supply chains