Others
Non-Medical Applications of Chitosan Nanocomposite Coatings
Millions of tons of crustaceans are produced every year and consumed as protein-rich seafood but the shells and other non-edible parts constituting about half the body mass are wasted. The crustacean shells are a prominent source of polysaccharide (chitin) and protein. Chitosan, a de-acetylated form of chitin obtained from the crustacean waste are used for a variety of medical applications. In recent times, it has also found use in food and paint industries including marine antifouling coatings, due to its characteristic properties, like solubility in weak acids, film-forming ability, pH-sensitivity, antifouling properties, biodegradability, and biocompatibility. Chitosan composite coatings in food, paint and water treatment solutions have been developed. In food industries, chitosan-based composite films and coatings are applied for prolonging the post-harvest life of fruits and vegetables, while anti-corrosion and self-healing properties are mainly explored for antifouling applications in paints and metal ion chelation and antifouling properties are useful for water treatment.
1. Introduction
Millions of tons of crustaceans such as crabs, shrimps, lobsters, and krill are consumed as protein-rich seafood worldwide every year. The shells of the crustaceans and other non-edible parts which are about half the body mass, a prominent source of chitin and protein, are generally discarded as waste. Although chitin is the second largest natural polysaccharide on earth, after cellulose, it is not widely used for fabrication of products or as a food commodity due to its insolubility in commonly used solvents [
1
,
2
]. Chitosan (CH) can be obtained commercially from crustacean wastes and the cell walls of some fungi by the deacetylation of chitin [
3
,
4
,
5
]. The United States Food and Drug Administration (USFDA) has recommended chitosan a GRAS (Generally Recognized as Safe) material, which is increasingly attracting attention for potential applications in food, agriculture, and biomedicine.
Chitosan is a biopolymer and "hydrocolloid". Although most hydrocolloids are neutral or negatively charged at acidic pH, chitosan is charged positively due to the presence of highly reactive amino groups. Chitosan is not extensively available in nature and is usually derived from chitin by the partial deacetylation in alkaline solutions at elevated temperatures, which is a linear polysaccharide composed of N-acetyl, D-glucosamine, and D-glucosamine units [
6
]. Chitosan has been used in food and paint applications owing to its superior characteristic properties, such as degradability, solubility in weak acids, pH-sensitivity, film-forming property, biocompatibility, non-antigenic properties, absence of toxicity, and low-cost [
7
,
8
,
9
]. Moreover, because of its natural origin and multiple possible applications, like preparation of biodegradable films, blends, coatings, composites, nanocomposites, etc., it has attracted the attention of both the scientific community and industries, particularly involved in food and paints applications (
Figure 1
).
[1]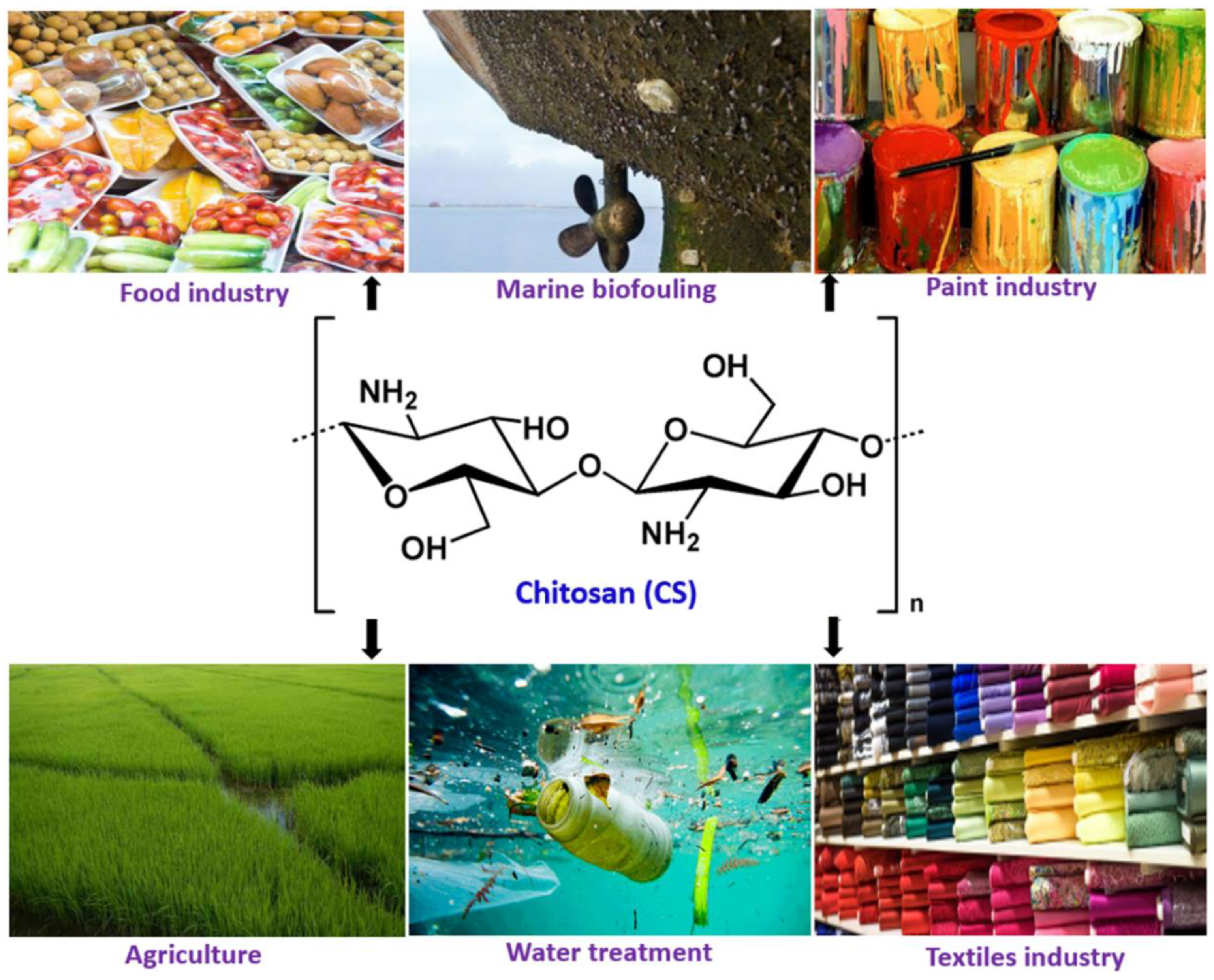 Figure 1. Wide ranging industrial applications of chitosan.
2. Chitosan and its Properties
References
Santosh Kumar; Fei Ye; Sergey Dobretsov; Joydeep Dutta; Chitosan Nanocomposite Coatings for Food, Paints, and Water Treatment Applications. Applied Sciences 2019, 9, 2409, 10.3390/app9122409.