Updated time: 23 Nov 2020
Definition: Acute disseminated encephalomyelitis (ADEM) is an immune-mediated central nervous system (CNS) disorder, characterized by polyfocal symptoms, encephalopathy and typical magnetic resonance imaging (MRI) findings, that especially affects young children. Advances in understanding CNS neuroimmune disorders as well as the association of myelin oligodendrocyte glycoprotein antibody (MOG-Ab) with both monophasic and recurrent forms of ADEM have led to new insights into its definition, management and outcome.
Updated time: 13 May 2021
Definition: Acute myeloid leukemia (AML) is a malignant, hematologic disease that accounts for about one-fifth of all childhood leukemia cases.
Updated time: 18 Feb 2021
Definition: General movements (GMs) are spontaneous movements of infants up to five months post-term involving the whole body varying in sequence, speed, and amplitude. The assessment of GMs has shown its importance for identifying infants at risk for neuromotor deficits, especially for the detection of cerebral palsy. As the assessment is based on videos of the infant that are rated by trained professionals, the method is time-consuming and expensive. Therefore, approaches based on Artificial Intelligence have gained significantly increased attention in the last years.
Updated time: 05 Nov 2020
Definition: Kawasaki disease (KD) is an acute childhood vasculitis syndrome that affects the walls of both small- and medium-sized blood vessels (vasculitis), especially coronary arteries. Anemia is a common clinical feature in KD patients and is thought to have a more prolonged duration of active inflammation. In this review, we will discuss the anemia in KD, possibility of hemolysis, the necessity of iron supplementation and importance of anemia in the pathogenesis of KD.
Updated time: 02 Nov 2020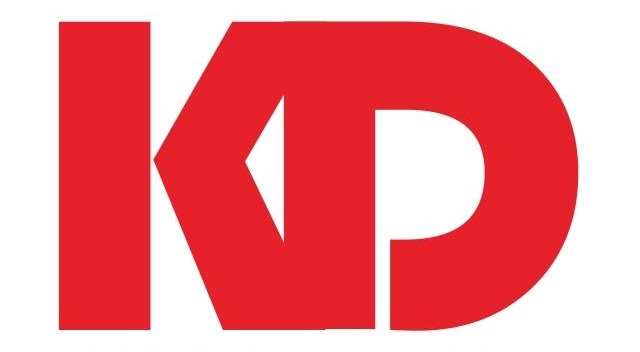 Definition: A form of systemic vasculitis that affects mostly small and medium-sized vessels, Kawasaki disease (KD) is most commonly found in children under the age of 5 years old. Though its etiology is unknown, KD has been the most frequent acquired heart disease in developing countries. The most severe complications of KD are coronary artery lesions (CAL), including dilation, fistula, aneurysm, arterial remodeling, stenosis, and occlusion. Aneurysm formation has been observed in 20-25% of KD patients that do not receive intravenous immunoglobulin (IVIG) treatment, and in 3-5% that do receive it. Coronary artery dilation has been found in about 30% of KD patients in the acute stage, although mostly in the transient form. Diminishing the occurrence and regression of aneurysm is a vital part of treating KD. This review is focuing on coronary artery aneurysm prevention in KD.
Updated time: 13 Apr 2021
Definition: Caudal duplication syndrome (CDS)is a rare association of anatomical anomalies describing duplication of the hindgut, spine, and uro-genital structures, leading to varied clinical presentations.
Updated time: 14 Apr 2021
Definition: Child and adolescent obesity constitute one of the greatest contemporary public health menaces. The enduring disproportion between calorie intake and energy consumption, determined by a complex interaction of genetic, epigenetic, and environmental factors, finally leads to the development of overweight and obesity. Child and adolescent overweight/obesity promotes smoldering systemic inflammation ("para-inflammation") and increases the likelihood of later metabolic and cardiovascular complications, including metabolic syndrome and its components, which progressively deteriorate during adulthood. Exosomes are endosome-derived extracellular vesicles that are secreted by a variety of cells, are naturally taken-up by target cells, and may be involved in many physiological and pathological processes. Over the last decade, intensive research has been conducted regarding the special role of exosomes and the non-coding (nc) RNAs they contain (primarily micro (mi) RNAs, long (l) non-coding RNAs, messenger (m) RNAs and other molecules) in inter-cellular communications. Through their action as communication mediators, exosomes may contribute to the pathogenesis of obesity and associated disorders. There is increasing evidence that exosomal miRNAs and lncRNAs are involved in pivotal processes of adipocyte biology and that, possibly, play important roles in gene regulation linked to human obesity.
Updated time: 29 Oct 2020
Definition: Asthma is a complex and multifactorial respiratory disease with a high prevalence in the pediatric population.Variation in treatment response to asthma therapies has been described among patients, and difficult-to-treat asthma carries both high healthcare and socioeconomic burden to the patients and society. Omic studies can be used to discover the molecular mechanisms underlying asthma susceptibility and treatment response, contributing to a better knowledge and definition of asthma pathogenesis and therefore, to the development of precision medicine. This entry aims to summarize the recent findings of omic studies of treatment response in childhood asthma. Between 2018-2019 a total of 13 omic studies has been performed involving genomics, epigenomics, transcriptomics, metabolomics, and the microbiome. These have been focused on the response to three common asthma medications: short-acting beta agonists, inhaled corticosteroids, and leukotriene receptor antagonists. Novel associations of different biomarkers with asthma treatment response have been described. However, stronger evidence and more consistent results are required to implement thesemolecular biomarkers into clinical practice by establishing the most appropriate therapy for each patient.
Updated time: 11 May 2021
Definition: The objective of this entry is to analyze the characteristics of multicomponent interventions aimed at reducing overweight and obesity in children in territories with an extremely cold climate.
Updated time: 23 Feb 2021
Definition: It is a great research to know the importance of applying unimanual therapies with containment at home in children with hemiplegia.