Encyclopedia Annual Report 2020
Encyclopedia Annual Report 2020 is aiming to record the progress and gains of the Encyclopedia Project in 2020.
1. About Encyclopedia Platform
Encyclopedia (https://encyclopedia.pub) is fully subsidized by MDPI and is completely free of charge for contributors and readers. Encyclopedia, a user-generated content platform, was released by MDPI in April 2018. It aims to provide a comprehensive record for scientific developments and publish the latest research results for researchers and the general public who are interested in accurate and advanced knowledge on specific topics.
All entry contributors are researchers, scientists, or experts in each field. Encyclopedia's purpose is to record and spread knowledge without any restrictions to help researchers find what they need quickly and accurately.
Encyclopedia offers access to science and the latest research to readers and users free of charge. All entry content is published in open access format and distributed under a Creative Commons License, which means free distribution and the right to share and re-use published entries.
For trusted authors who are users of SuSy or other MDPI platforms, their entries are announced online directly once they submit them and without peer review. Meanwhile, for other users, their entries need to be checked by an editor. Their entries will be announced if the entry content is fine.
All users can edit or revise their entries whenever they are available. All users could publish their comments or discussions for online entries without any permission needed.
2. Key Figures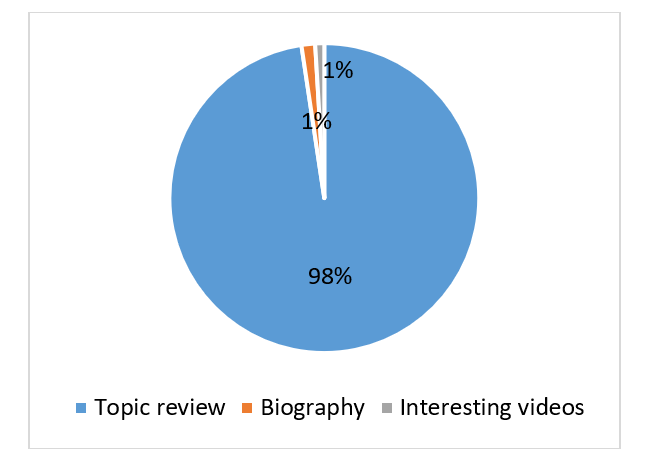 Figure 1. Entry type distribution.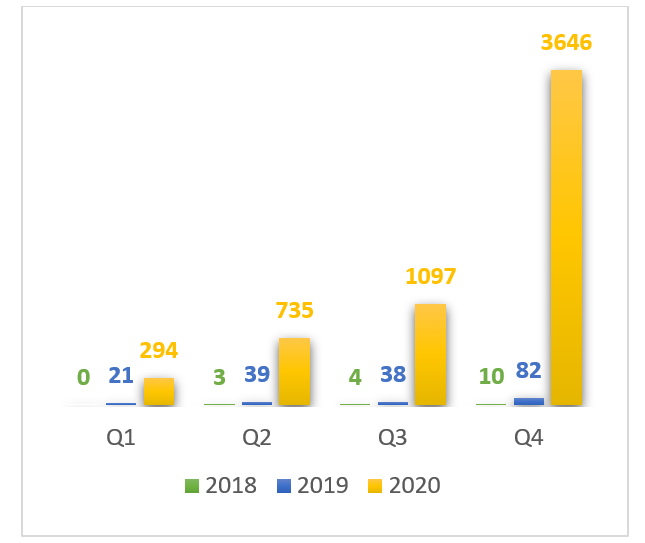 Figure 2. New entries per quarter.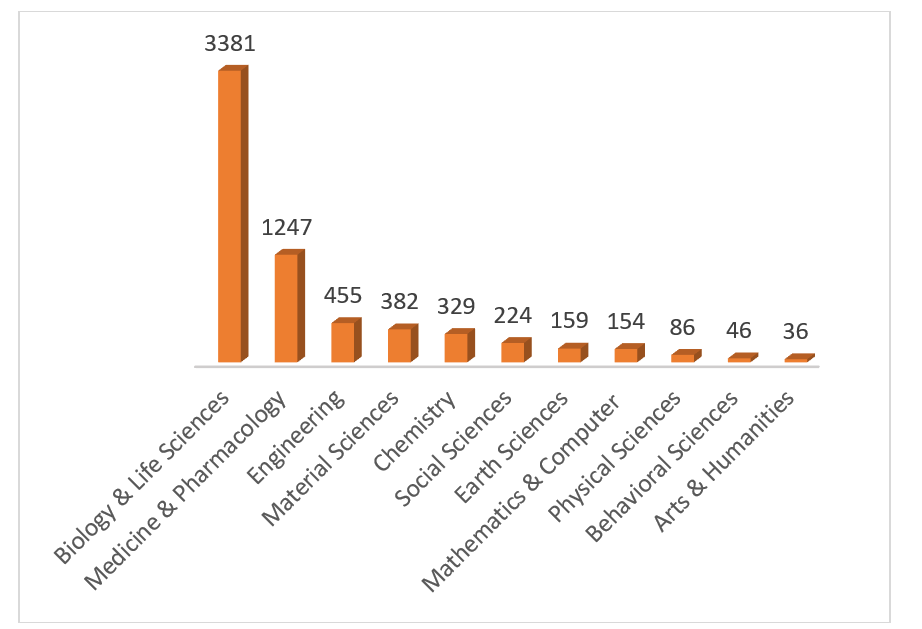 Figure 3. Research field distribution.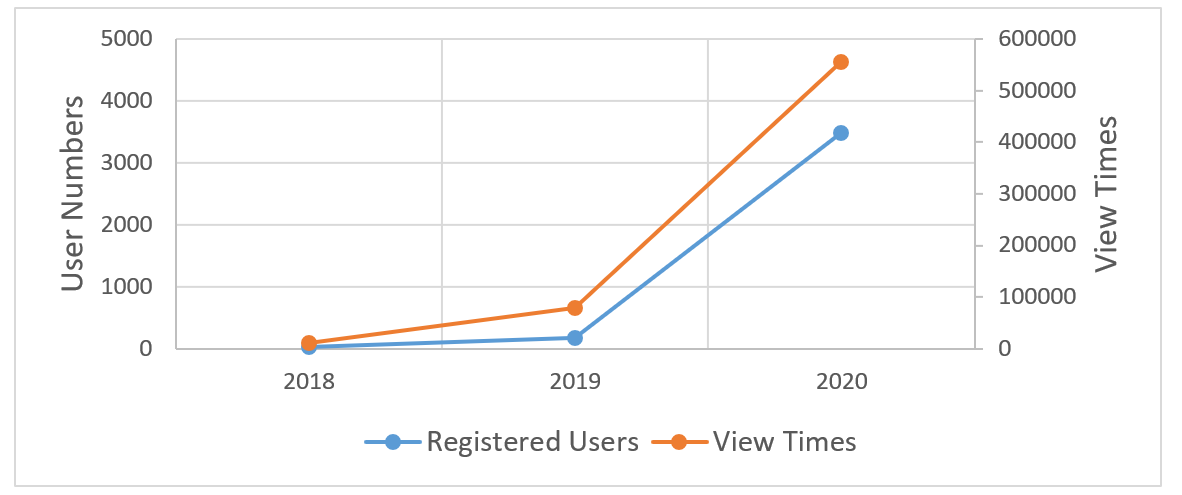 Figure 4. User and reader statistic.
3. Milestones in 2020
Announced 5772 new entries with 645,643 view times in total.
Set up 21 Entry Collections to gather entries with a similar topic.
Invited 98 Advisory Board Members to control the entry quality.
Finished the 1st Online Board Meeting to solve the Advisory Board Members' concerns.
Launched the peer-reviewed journal Encyclopedia and published 9 papers.
Released the new version of the Encyclopedia platform.
Released the Encyclopedia "Credit Point System" online to attract authors to make academic communication and voucher exchanges.
Launched the Encyclopedia book project.
Announced the Encyclopedia Outstanding Contributor Awards 2020 and elected five winners.
4. Encyclopedia Products
The Encyclopedia project comprises the Encyclopedia platform, the Encyclopedia journal (ISSN 2309-3366), and the Encyclopedia book. The authors of well-prepared entries on the platform will be encouraged to enrich and submit them to the Encyclopedia journal for peer review and publication. Once enough entries are published in a specific topic or field, these entries shall be edited into an Encyclopedia book for reference purposes.
4.1. Encyclopedia Platform
The Encyclopedia platform (https://encyclopedia.pub/) is an online reference created and curated by active scholars. It aims to highlight the latest research results as well as providing benchmark information for researchers and the general public interested in accurate and advanced knowledge on specific topics.
Both summarized published papers and original content are welcomed to be posted on Encyclopedia. Authors need make a comprehensive description for some professional nouns and noun phrases or share and show their latest findings or the development. All entries announced in Encyclopedia should be objective and should not include subjective, immature, illegal, violent, pornographic, or advertising content.
4.2. Encyclopedia Journal
4.2.1. Introduction
The Encyclopedia journal (https://www.MDPI.com/journal/encyclopedia) is an affiliated journal of the Encyclopedia platform. It aims to record high-quality entries. Different from other traditional journals, we only accept "entry"-type papers. Encyclopedia is published quarterly online by MDPI. Its aim is to form a comprehensive record of scientific development and provide reference information not only for researchers but also the general public interested in accurate and established knowledge on specific topics. Entry content may be in any field announced on the Encyclopedia platform (www.encyclopedia.pub). Original submissions are also welcome. In addition, we have a section named "Encyclopedia Studies" to publish all research papers related to the Encyclopedia database or Encyclopedia books.
4.2.2. Source of Entry Papers for the Encyclopedia Journal
(1) High-quality entries on the Encyclopedia platform
(2) Original entry papers submitted to the Encyclopedia journal
4.2.3. Article Processing Charge (APC)
All entry papers published in Encyclopedia (ISSN 2309-3366) are published in full open access. In order to provide free access to readers and to cover the costs of peer review, copyediting, typesetting, long-term archiving, and journal management, an Article Processing Charge (APC) of CHF 1000 (Swiss francs) applies to papers accepted after peer review. In addition to Swiss francs (CHF), we also accept payment in euros (EUR), US dollars (USD), British pound sterling (GBP), Japanese yen (JPY), or Canadian dollars (CAD).
We plan to offer publication free of charge for at least the first two years, or for it to remain free both for readers and authors as long as MDPI has enough financial resources to support doing so.
4.2.4. Outcomes in 2020
(1) Invited 1 Editor-in-Chief and 93 Editorial Board Members to control the entry papers' quality.
(2) Published 9 papers already and will be released in March 2021.
4.3. Encyclopedia Book
The Encyclopedia book is a reference work or compendium providing summaries of knowledge either from all branches or from a particular field or discipline. Encyclopedias are divided into articles or entries that are often arranged alphabetically by article name and sometimes by thematic categories. Encyclopedia entries are longer and more detailed than those in most dictionaries. Generally speaking, unlike dictionary entries—which focus on linguistic information about words, such as their etymology, meaning, pronunciation, use, and grammatical forms—encyclopedia articles focus on factual information concerning the subject named in the article's title. As a valued source of reliable information compiled by experts, printed encyclopedia books found a prominent place in libraries, schools, and other educational institutions.
By the end of 2020, we launched two Encyclopedia book titles online, 《Encyclopedia of Social Sciences》 and 《Encyclopedia of ZEMCH Research and Development》. Two collections were set up accordingly in the journal Encyclopedia to receive and publish papers in these two books. Once enough papers are published, we will start to produce the printed book. We expect to publish the book online by the end of 2021.
Other ongoing books include 《Encyclopedia of Engineering》, 《Encyclopedia of Mathematics》, 《Encyclopedia of Geoscience》, and 《Encyclopedia of Piezoelectrics》. The next planned titles include, but are not limited to, the following: Encyclopedia of Sustainability; Encyclopedia of Life Science; Encyclopedia of Biomedical Sciences; Encyclopedia of Chemistry; Encyclopedia of Materials Science.
5. Feedback from Scholars
5.1. Feedback from Advisory Board Members
The 1st Encyclopedia Advisory Board Online Meeting was held in July, 2020. About 94.4% of Advisory Board Members thought that the quality of entries announced on Encyclopedia was above the middle level. In December, the new Encyclopedia web page and functions were updated based on Advisory Board Members' comments and the platform's future development.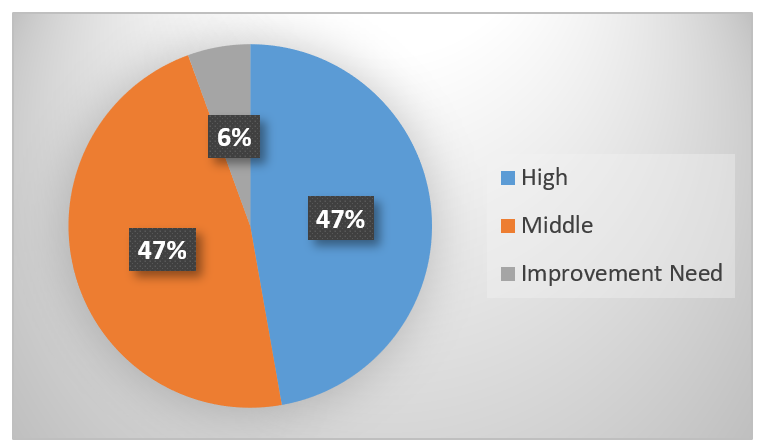 Figure 5. Evaluation of entry quality.
5.2. Feedback from External Scholars
In October, a questionnaire about the users' evaluation for Encyclopedia was distributed. The survey results show that about 80% of Encyclopedia users are students, university professors, university faculties, and independent researchers. Most of them spoke highly of the Encyclopedia platform.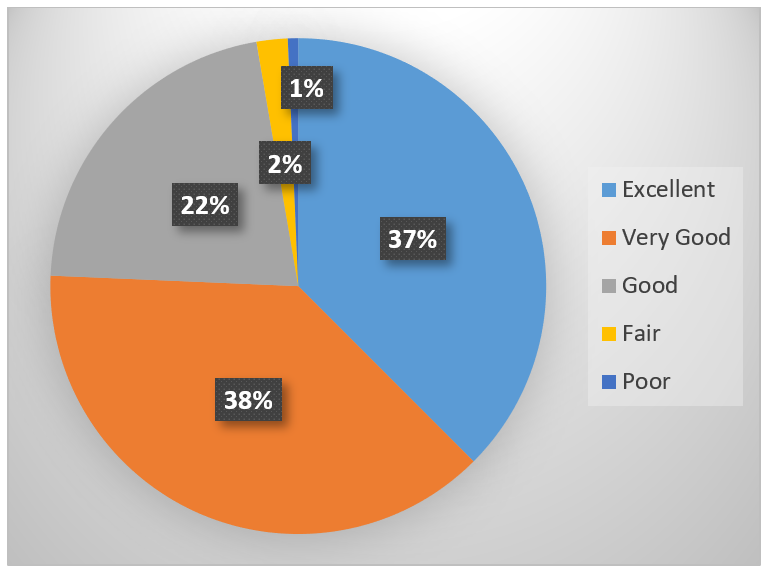 Figure 6. Users' overall rating of our website.
"I have followed up the Encyclopedia initiative and I think it is a good alternative where researchers can share their works and results with the community. Also the ideas of offering credit points and having an Encyclopedia book when good entries were published in a specific topic is very attractive for the researchers. As a suggestion, I think there could be calls for special issues in order to finalize a book proposal in some specific area. Also, I would suggest to show the comments of the entries at the end, after references."—from Dr. Patricia Takako Endo.
"Encyclopedia, with the precious and indispensable active participation of scholars from all over the world, in articulation with the Editorial Office Team, which I have to acknowledge the high professionalism, will certainly continue to give a positive response to the new challenges emerging at this stage of Encyclopedia. I would like to highlight two challenges that seem crucial to me and that consist of improving, in an increasingly useful way, (1) the promotion of an academic/scientific discourse that, at the same time, is not hermetic for the non-specialists in the specific scientific area focused; and (2) the promotion of the necessary inter/multidisciplinarity. Its history, which, despite being recent, has already proved to be precious and achieved 6,020 total entries, and 647,221 views (https://encyclopedia.pub/about), is auspicious of high potential and know-how that allow us to anticipate that, without crystallization in past successes, but also without hastiness, Encyclopedia has the conditions to continue to develop, following the pro-activity demonstrated, reinforcing its place in scientific-based (in)formation."—from Dr. Sandro Nuno Ferreira Serpa.
6. Acknowledgement
Encyclopedia is a promising project. We sincerely express our gratitude to Encyclopedia's Advisory Board, users, and viewers. We really hope that you can make full use of our products to provide more scientific entries in Encyclopedia's series products.